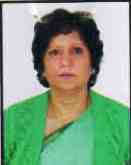 Dr.Shashi Gupta
Government Medical College another Medical College in J&K state the then Chief Minister, late Mr.G.M.Sadiq, laid the foundation stone of GMC Jammu in April 1971. Later, in November 1971,the first batch of the students was admitted at the GMC Srinagar as guest students from GMC Jammu.
Inn August 1972, Dr.N.S.Pathania took over as its Principal "founder Principal" at this stage the SMGS Hospital was taken over by the Government Medical College it became center of the GMC activities to give solid and long lasting shape to Government Medical College. By May 1973, temporary college building and part of the student's hostels were completed.
The first batch of students (hosted by the GMC Srinagar) shifted over GMC Jammu. Around this time the third batch of first year, got admitted straight at GMC Jammu.
In December 1973, a high level board headed by Chief Secretary, Government of Jammu and Kashmir, made a large-scale selection of the teaching staff for the various departments. The following year Mental and Fever Hospital (now Government Hospital for Psychiatric Diseases and the Government Children Hospital respectively) and Chest diseases Hospital were taken over by the GMC Jammu. Gandhi Nagar Hospital was also added to the list.
In April 1976 the pioneer batch took the final M.B.B.S. examination. A four-member team of medical council of India inspected this as well as the college and associated hospitals.
About this time the Academic, Sports and Cultural Association (JASCA), having elected representatives of the students, was born.
On July 1, 1976, the first batch from GMC Jammu started internship (special feature of this internship programme was an accelerated account on the community health achieved by six months rural posting – three months each at R.S.Pora and Kishtwar.
"For touching the limits we have to maintain that we have built up so for more and more ….let all us associated with it put up the best"
GOD blesses our profession.
*****************************************************
Principal & Dean,
Government Medical College &
Associated Hospital
.